It was Travel Raffle Draw Day at ONE CARE Home & Community Support Services yesterday! We have been running the Travel Raffle for 9 years now, and each year we are so proud to be part of such a supportive community. This year we had 5 amazing prizes, all from local organizations – Ellison Travel & Tours, Papple Aviation, Via Rail Canada Inc.
We cannot say how thankful we are to all of the amazing organizations and community members who have supported us with prizes, selling tickets, and buying tickets!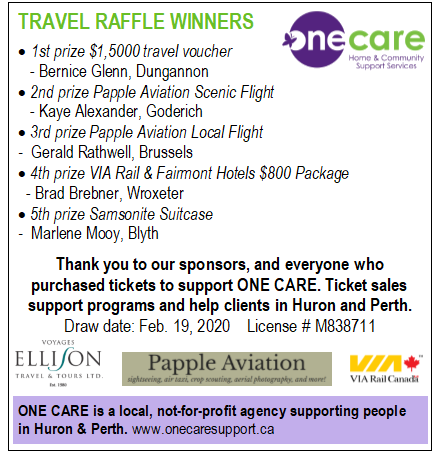 Congratulations to our lucky winners.