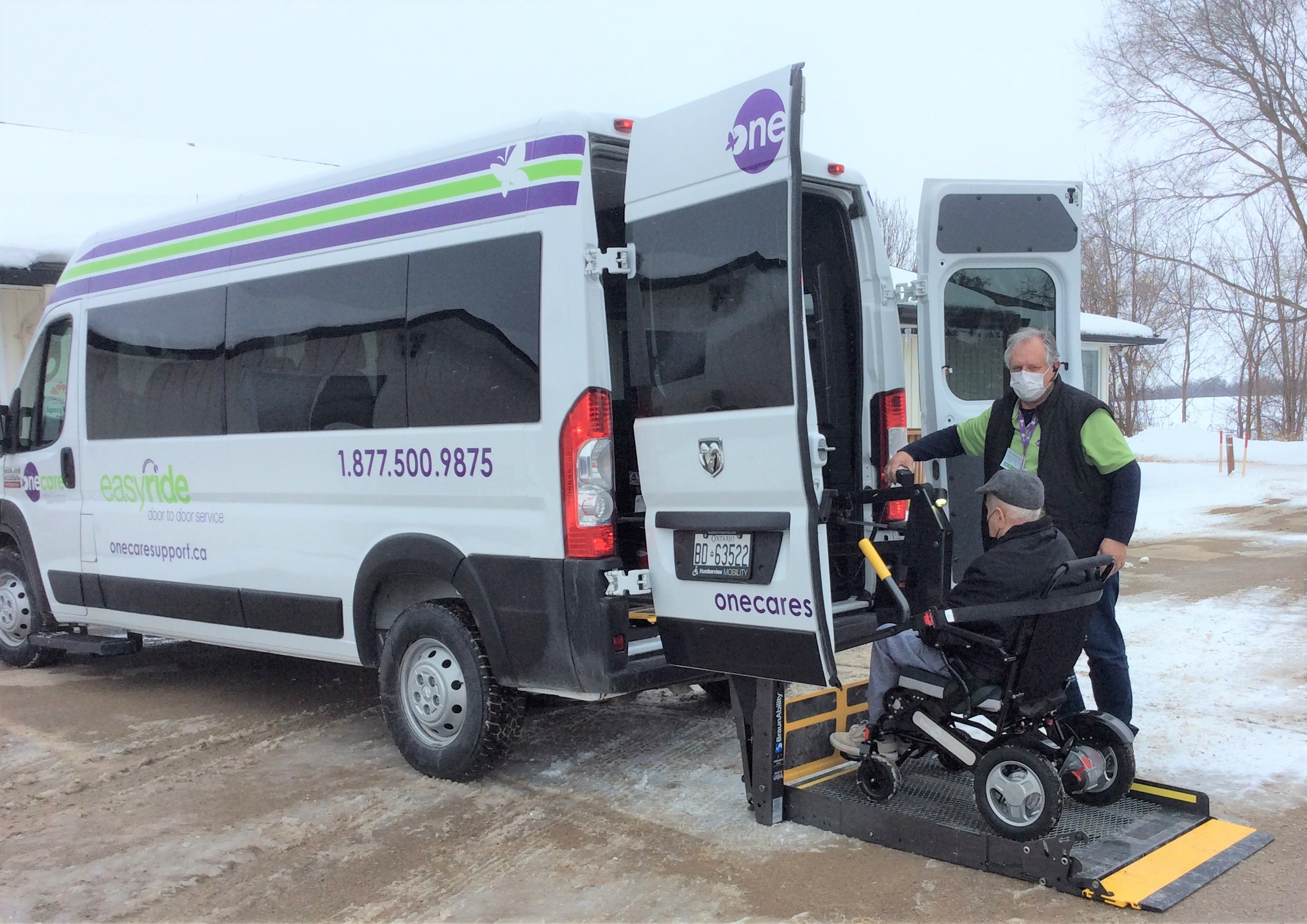 Clinton – Thanks to a $130,000 Capital grant from the Ontario Trillium Foundation in 2019, ONE CARE Home and Community Support Services have been able to add to its local transportation services for seniors. Since receiving the grant, the organization has been able to purchase and outfit two new accessible vans which will support the agency's transportation program in both Huron and Perth Counties.
"Having access to transportation is especially important for seniors and others who are unable to drive," said Huron-Bruce MPP Lisa Thompson. "But it is a vital necessity for those living in rural Ontario. I am so pleased to see that this money will be put to such valuable use."
ONE CARE provides accessible transportation to seniors and people with health challenges who cannot drive and who reside in Huron/Perth Counties. The service supports seniors who need transportation to community programs including Adult Day Programs, medical appointments, shopping and errands, social outings and personal activities.
"The impact of this Ontario Trillium Foundation grant is significant," said Kathy Scanlon, Executive Director ONE CARE. "This funding was used to purchase two wheelchair accessible vans to support our transportation service which provides over 31,000 rides a year to more than 1,700 individuals who need accessible transportation."
This service is essential to support people to live in their own homes and be engaged in their communities. ONE CARE's current vehicles were aging and the grant has helped to ensure that people get the transportation they need, especially those living in rural areas or who may not drive.
"During this time of COVID-19, we are very aware of the needs of people in having reliable transportation service," added Scanlon. "Our accessible vehicles are in demand to get people to medical appointments, health clinics and programs. More than ever before, we are seeing people who are isolated, and in need of this support to help maintain their health and well-being. We are ensuring that we are meeting COVID-19 precautions to deliver this service."
The Ontario Trillium Foundation (OTF) is an agency of the Government of Ontario, and one of Canada's leading granting foundations. OTF awarded $115 million to 644 projects last year to build healthy and vibrant communities in Ontario.