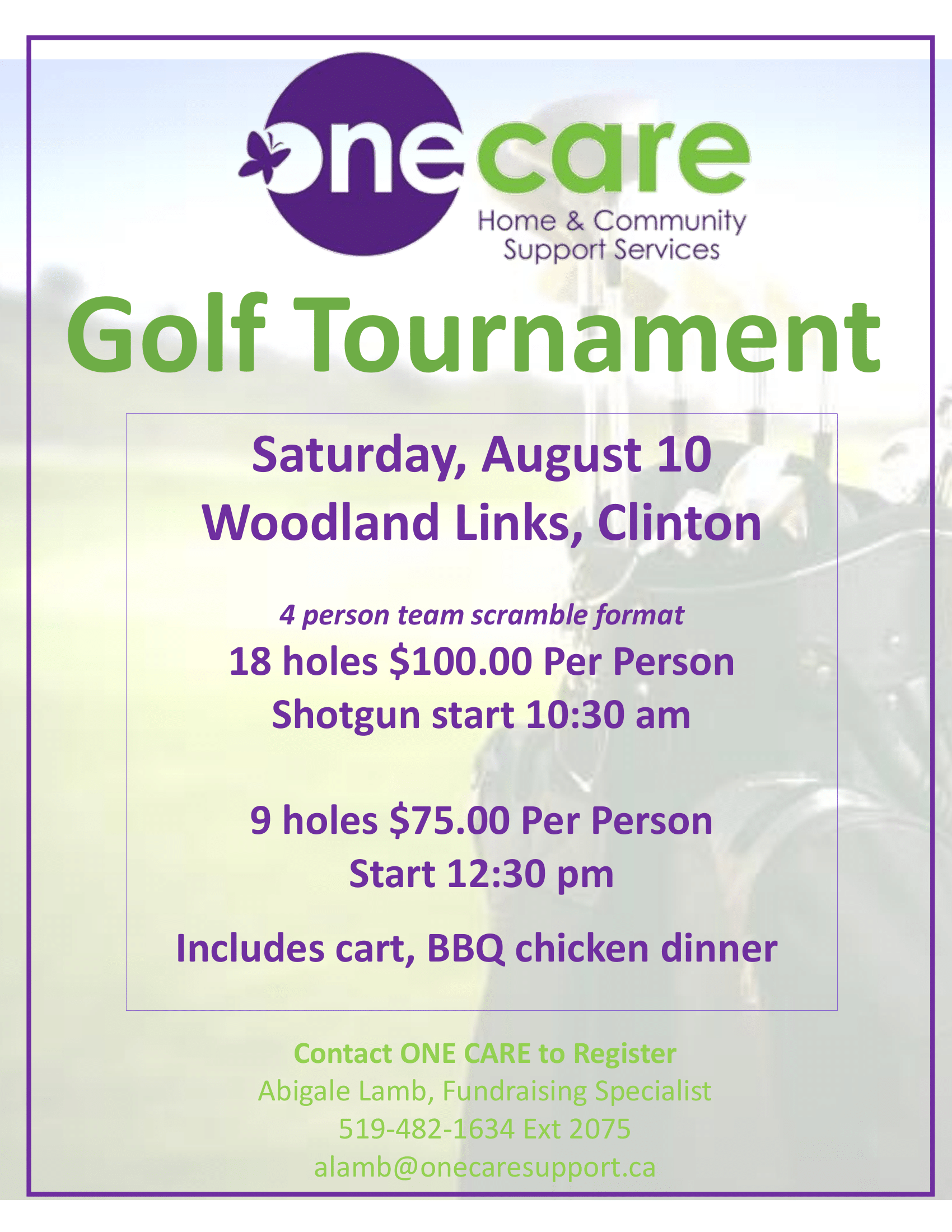 Registration Form is available here Golf Registration Form 2019
ONE CARE is set to host its annual fundraising Golf Tournament on Saturday, August 10 at Woodland Links, Clinton starting at 10:30 a.m. Located just west of Clinton on Highway 8, Woodland Links is a Scenic Audubon Golf Course, known for its wildlife conservation, rock gardens and walking trails. The tournament options include 18 or 9 holes of golf, or you can attend for the barbeque chicken dinner. The fee includes a cart, a full chicken dinner, and excellent prizes.
This tournament is a major fundraiser for ONE CARE and all proceeds go towards helping senior citizens and disabled adults to live comfortably and independently.
Golfers are asked to register by Friday, August 2nd. The cost is $100.00 for 18 holes and $75.00 for 9 holes. To register call Abigale Lamb at ONE CARE 519-482-1634 ext. 2075, or email at alamb@onecaresupport.ca
With help from our excellent Event Sponsors, K&J Pharmacy in Clinton and Country 104.9, we are able to keep this annual event going. Listen to Country 104.9 for information about the Golf Tournament, and for your chance to win two free passes for this fun filled tournament.