The Stories that Drive Us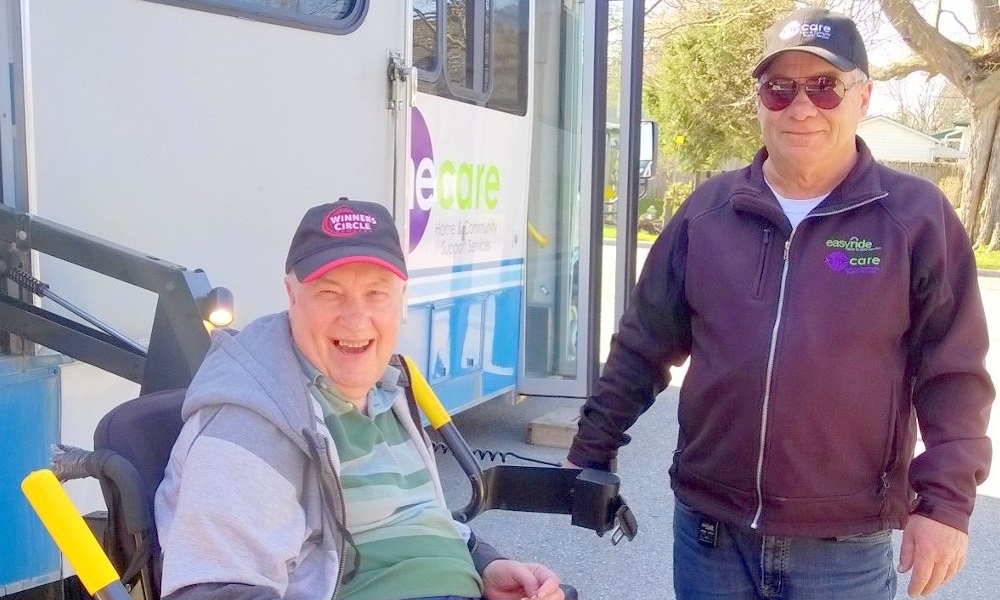 "Life doesn't always go according to plans, but I work to put the negativity out of my mind," Francis says, with that smile and twinkle in his eye.
Francis has lost many things in his life – the ability to walk, to drive, to work – but he has not lost his smile, or his appreciation for life and the assistance he receives so that he may continue to live independently.
It is in talking with Francis that you realize that his smile is genuine and is in appreciation for the quality of life and the help he receives. As a young man he was diagnosed with Multiple Sclerosis (MS) and over the last three decades Francis has met the challenges of the disease with a positive attitude. In the early years, he was able to continue working and went from using a cane, to a walker, to a wheelchair. With age and progression of the disease, Francis has increasing issues with mobility and the ability to manage even simple tasks.
For Francis to live independently and in his own home he requires the Assisted Living program offered by ONE CARE. With Assisted Living, he is supported by a team of health care workers who provide care on a 24-hour basis. Personal Support Workers go to his home several times a day to assist with personal care. Home Help staff assist with house cleaning, laundry, grocery shopping and meal preparation.
In one word Francis says that ONE CARE and the support he receives from health care providers gives him "freedom", noting, "Without these services it would be me looking at four walls in my apartment every day." As a younger man, before his diagnosis of MS, Francis was involved in sports and had an active life and a good job. He recalls with fondness the four months that he spent cycling in Europe through The Alps.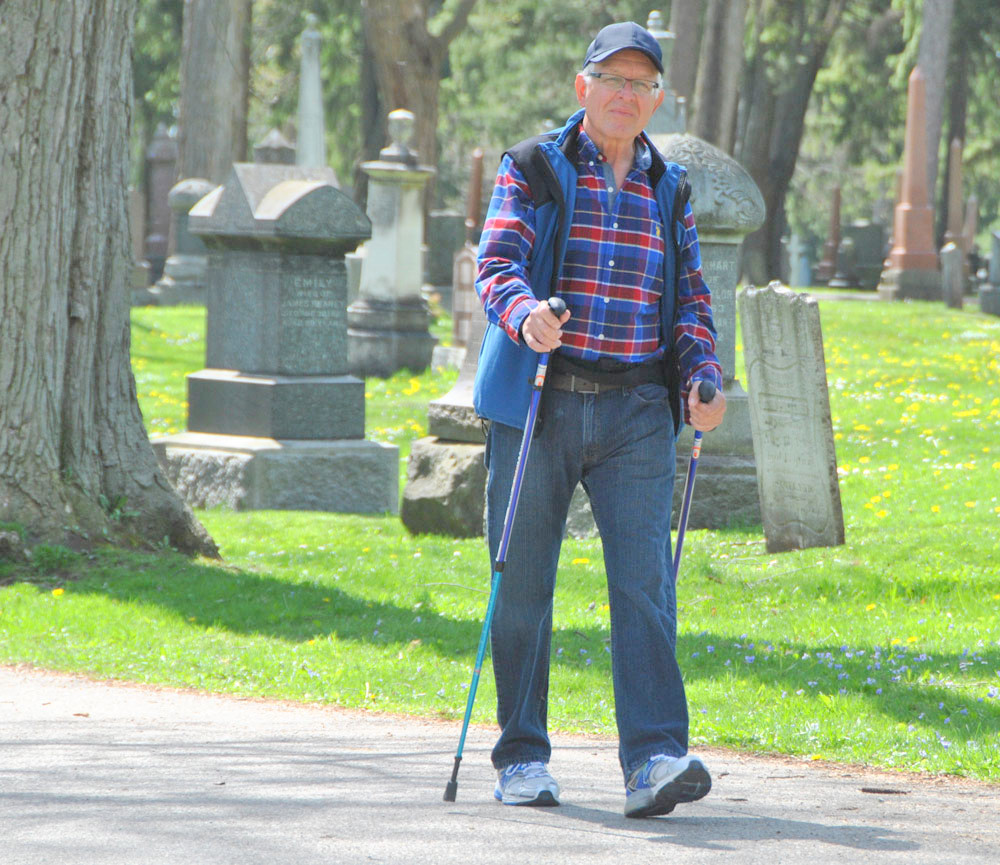 "For those who have experienced illness, injury or major difficulty in your life, you know how your stress level dramatically increases. Pole walking has been my 'game changer'. It is my walking meditation."
Richard has been a volunteer instructor for the popular Nordic Poling program since 2015. Bill joined the program as a participant in 2016. Both men were facing some of the usual physical changes of aging bodies, and some additional health challenges.
Bill has seen great improvement in his health, which has also impressed his doctor. Bill speaks highly of the walking class benefits, "My energy level is very high, and I do not have to lay down for an afternoon nap anymore. I can work through whatever has to be done on a daily basis and not feel tired until 10:30-11:00pm at night. I feel more alert and not sluggish when I wake up in the morning. My memory is better as are my cognitive skills, even my cursive writing."
Bill thanks Richard, who as a volunteer instructor with ONE CARE has been a positive influence to the many people that take pole walking classes. Richard is an ambassador for pole walking, having personally experienced the benefits. Richard saw profound changes in his strength and agility within weeks of starting pole walking. Pole walking has enabled Richard to keep his body and spirit strong in his ongoing struggle with cancer.