Support your community by donating
to ONE CARE today! 
Or, donate directly by sending your cheque to:
ONE CARE Home & Community Support Services
P.O. Box 222, 317 Huron Street, Clinton, Ontario N0M 1L0
ONE CARE is a community based, charitable, not-for-profit health organization local to Huron and Perth Counties. ONE CARE offers a wide range of essential services to improve the quality of life of seniors and older adults with health challenges, as well as caregiver relief. Programs include: Adult Day Programs, Assessments and Care Planning, Assisted Living, Day/Overnight Respite, Dining/Social Programs, Friendly Visiting, Foot Care, Grocery Delivery, Home at Last, Home Help, In-Home Personal Support, Lifeline – Emergency Response, Meals on Wheels, Social Work, Telephone Reassurance, Transportation, and Wellness and Exercise.

Your donation will go directly towards a client in need of financial subsidy, and the purchase and maintenance of essential program equipment and facilities. ONE CARE is working hard to ensure cost is not a barrier to receiving the programs and services that clients rely on. Many of these programs and services require equipment, and funding does not cover the costs of many of these essential items. For programs like Meals on Wheels, Transportation, Adult Day Programs, Home Help and Footcare, your donation helps to reduce the costs to ensure our services are accessible to anyone who needs them, regardless of their financial situation. By donating to ONE CARE, you can support some of our most vulnerable neighbours when they need it most.
Thank you to our 2021-2022 top donors! 
Supporters ($1,000-$4,999)
Fordwich United Church
IODE Maple Leaf Chapter, Goderich
Mr. D. Shewfelt
Anonymous Donor 
Advocates ($5,000-$19,999)
No donors at this level in 2021-2022. 
Champions ($20,000+)
No donors at this level in 2021-2022. 
These are our top overall donors. Thank you for your generous support!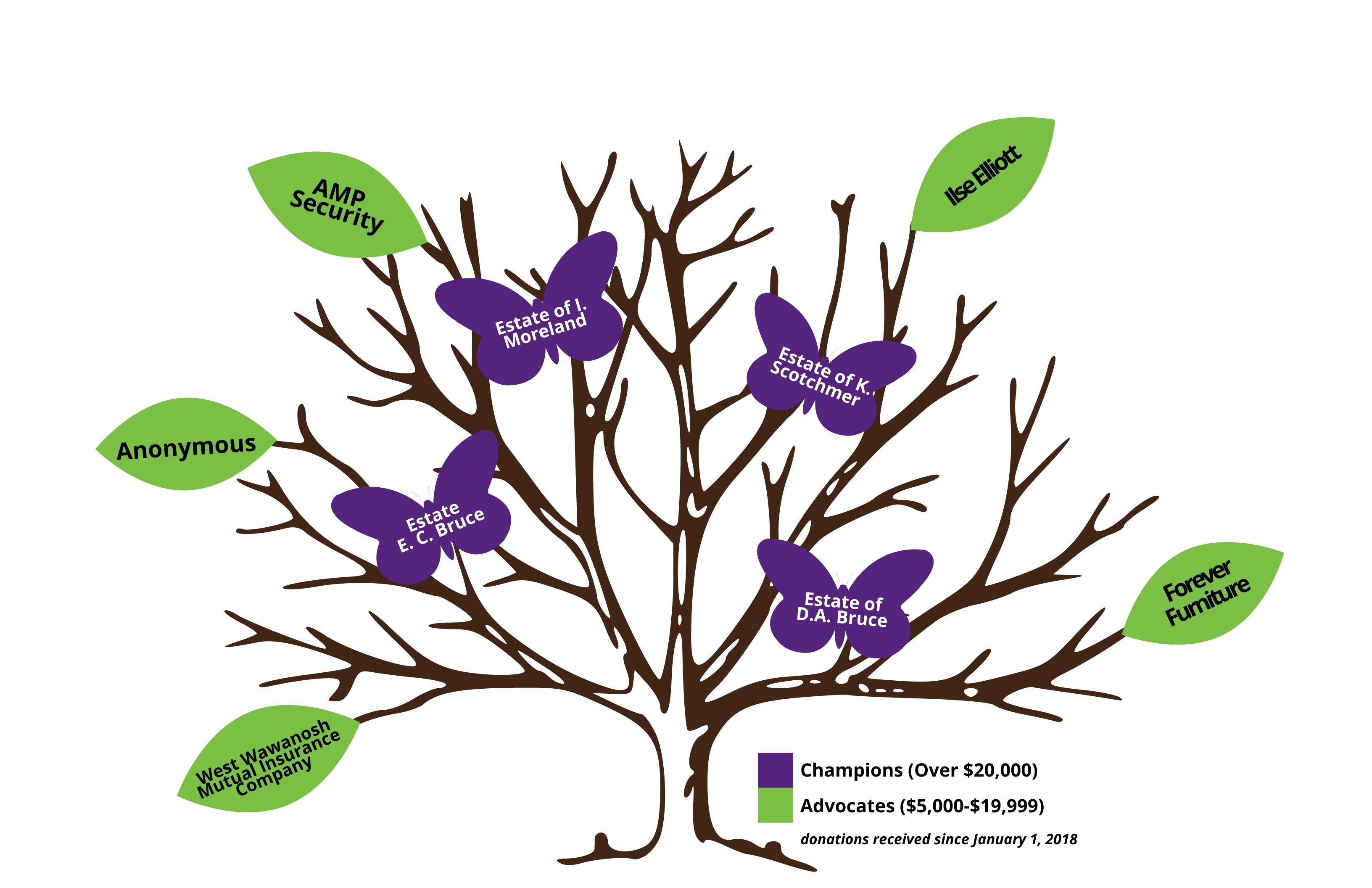 ONE CARE is a registered charitable organization
Charitable Taxation Number: 13565 4184 RR0001