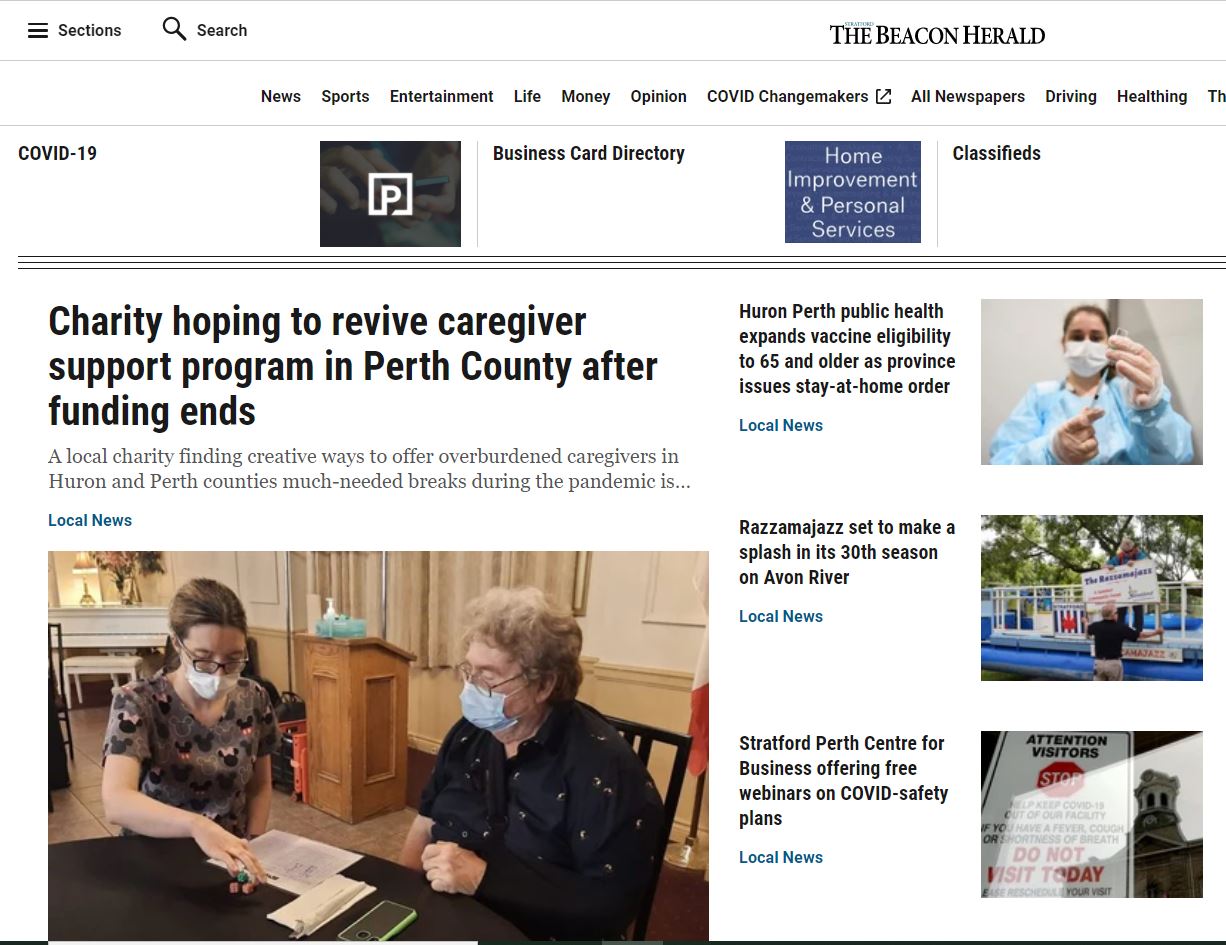 Charity hoping to revive caregiver support program in Perth County after funding ends. 
Journalist: Chris Montanini, The Stratford Beacon Herald. 
Read about how ONE CARE continues to look for ways to support caregivers in our community in this article written by The Stratford Beacon Herald. 
A heartfelt thank you to all of our amazing volunteers. Your continued support and dedication throughout the pandemic has made a tremendous impact on the lives of many seniors living in your community. The commitment and compassion our volunteers show to the people we serve is an inspiration for us all.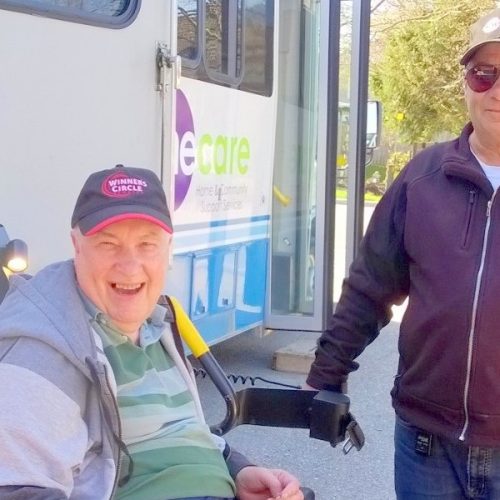 "Without these services it would be me looking at four walls in my apartment every day."
Thank you to our funders and partners