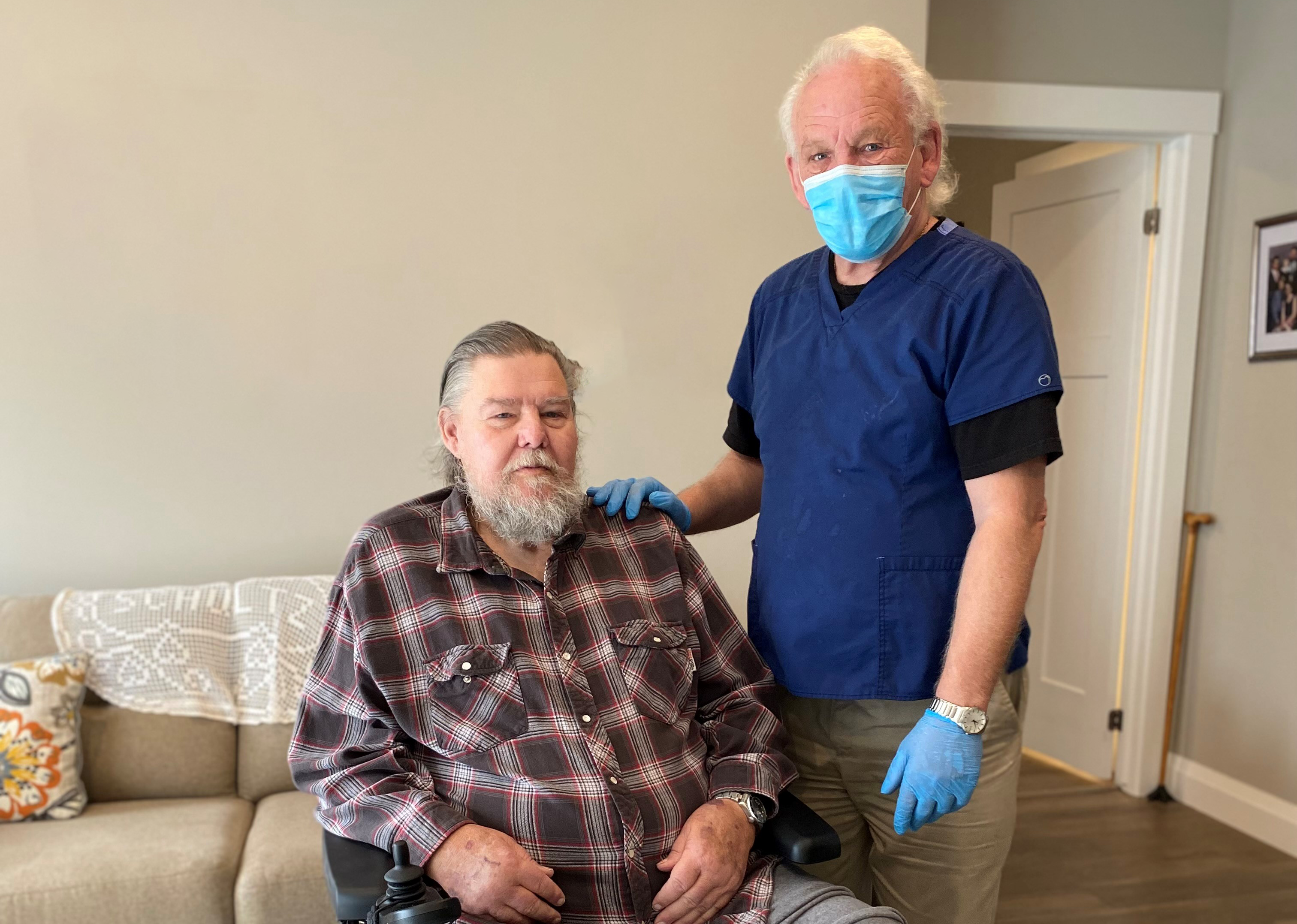 It's time for our Client Satisfaction Suvey!
Each year ONE CARE conducts a Client Satisfaction Survey. We use the information gathered to improve our services to better meet the needs of our valued clients. Your opinion matters to us. 
A random sample of clients has been chosen to complete the survey so you may be receiving a letter in the mail in the coming weeks. All answers are completely confidential. You can choose to opt out, or you can request for a family caregiver to answer on your behalf by calling ONE CARE at 1-877-502-8277 or emailing info@onecaresupport.ca.
We look forward to hearing from you!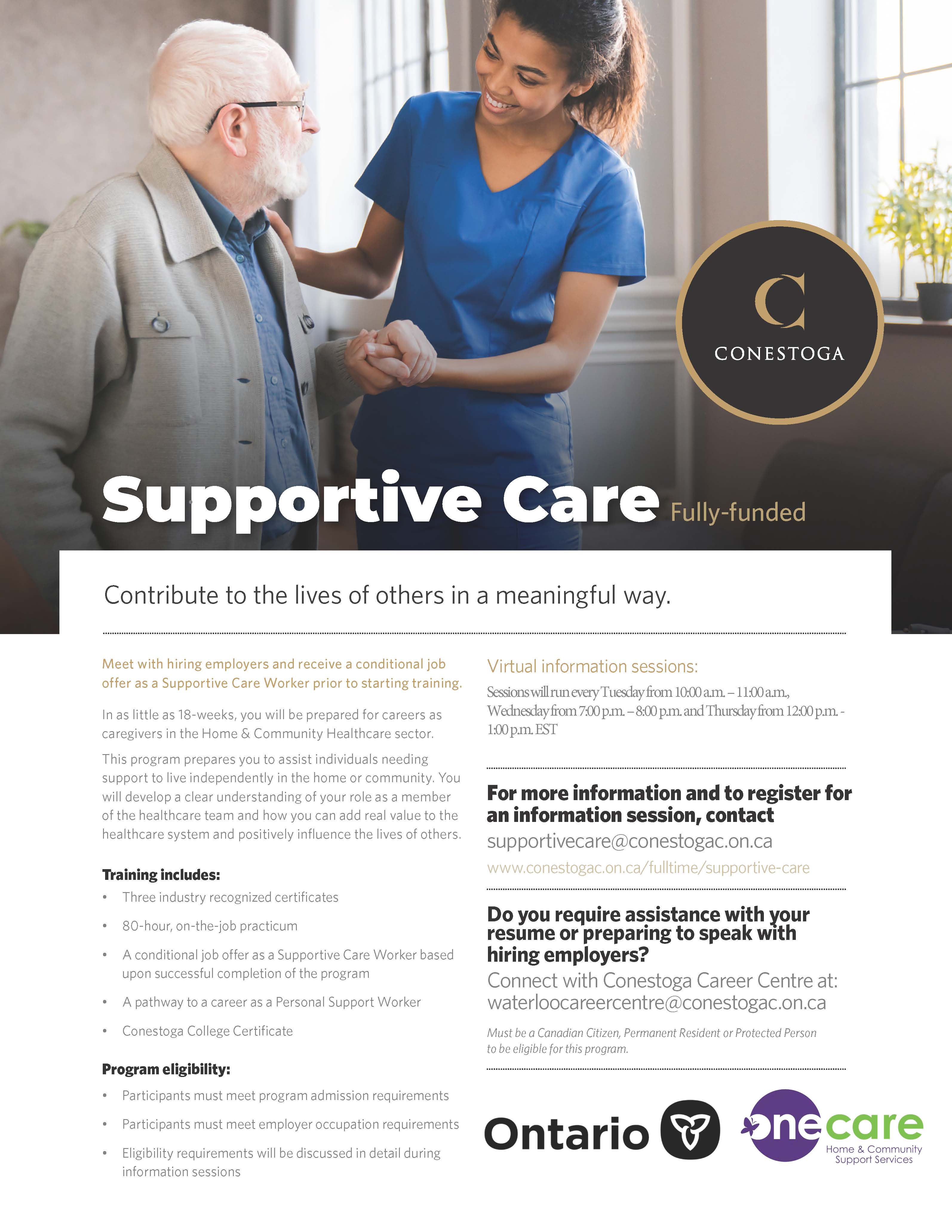 Join our team by registering for Congestoga's FREE training program.
In as little as 18-weeks, you will be prepared for careers as a caregiver in the Home & Community Healthcare sector. You will develop a clear understanding of your role as a member of the healthcare team and see how you can change a life with life-changing work.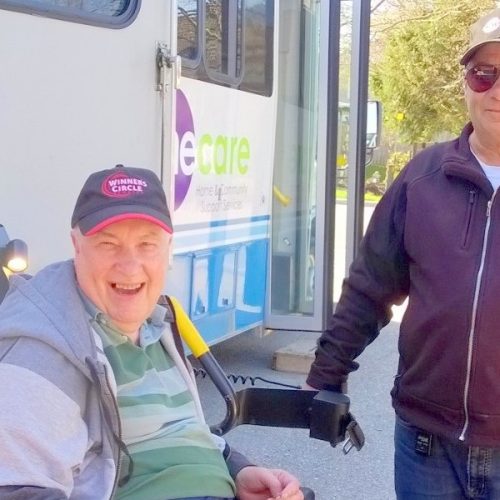 "Without these services it would be me looking at four walls in my apartment every day."
Thank you to our funders and partners