Accessible and affordable transportation is the key to independent living for many older adults and frail elderly living in Huron and Perth counties.
EasyRide™ is a transportation service shared by Community Support agencies. By teaming up and sharing our vehicles and drivers we can offer flexible door to door service. 
ONE CARE also offers a Grocery Shuttle Program that provides convenient and cost-effective door-to-door transportation to local grocery stores for seniors and older adults with physical disabilities. Clients enjoy an opportunity to socialize with others while getting out and choosing your own groceries. Reassurance and help may be offered by our drivers during regular trips made year round.
For more information on costs and to book your ride:
Call ONE CARE toll free at 1-844-482-7800 or EasyRide toll free at 1-877-500-9875 
Please book two business days in advance.
Ontario Trillium Foundation Funding Purchase Two Vehicles
In 2020 ONE CARE was pleased to receive $130,000 in funding from the Ontario Trillium Foundation to purchase and outfit two new accessible vans which will support the agency's transportation program in Huron and Perth Counties. ONE CARE Executive Director, Kathy Scanlon noted, "The impact of this Ontario Trillium Foundation grant is significant. This funding will be used to purchase two wheelchair accessible vans to support our transportation service which provides over 31,000 rides a year to more than 1,700 individuals who need accessible transportation. This service is essential to support people to live in their own homes and be engaged in their communities. Our current vehicles are aging and this grant will help us to ensure that people get the transportation they need."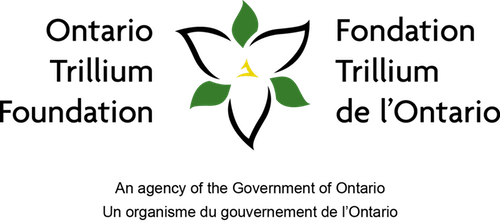 Description
Availability
Registration
Eligibility
Cost
Description
EasyRide is a door-to-door transportation service shared by Community Support Agencies across Huron & Perth Counties, offering ride services for registered clients who are Seniors, as well as adult clients who:
        Are without access to transportation or who are where public transportation is not available

        Have physical or cognitive limitations

        Require specialized transit e.g. wheelchair access

        Do not have family or friends who are able to help out
Eligibility criteria will apply.
Availability
Bookings – Monday to Friday from 8:30 a.m. to 4 p.m. Please book two business days in advanced. Same day bookings may be accommodated when possible.
The service is available 7 days a week.
EasyRide™ is available for
Non-emergency medical appointments
dialysis
shopping
social activities.
Registration
To register for this program please call 1-844-482-7800.
An intake assessment will be completed to determine the best type of transportation service.
Eligibility
Clients may access ONE CARE or EasyRide transportation services for any purpose (medical, shopping/errands, social) if they are:
Must live in Huron or Perth County or be traveling to a destination in Huron or Perth County

A senior (65+) OR

 

adult

with a disability

An individual with a short or long term disability (i.e. broken  bone, convalescing from surgery)

An individual who requires specialized transportation
Clients who do not meet the above criteria can access One Care transportation under certain conditions. Call 1-877-502-8277 for more details.
Cost
Rates vary and subsidies may apply. Call 1-877-502-8277 for more details.
Clients are invoiced monthly.