We have partnered with local businesses who are running promotions in support of ONE CARE throughout the month of June. The list below is of the participating businesses that still have promotions running, and what they are generously donating to ONE CARE!
Madelyn's Diner
$2 from every 1/2 dozen tarts, 
$3 from every dozen tarts, 
$5 from every haddock bucket,
$5 from every appetizer platter, and
$5 from every Burger Night sold
 in June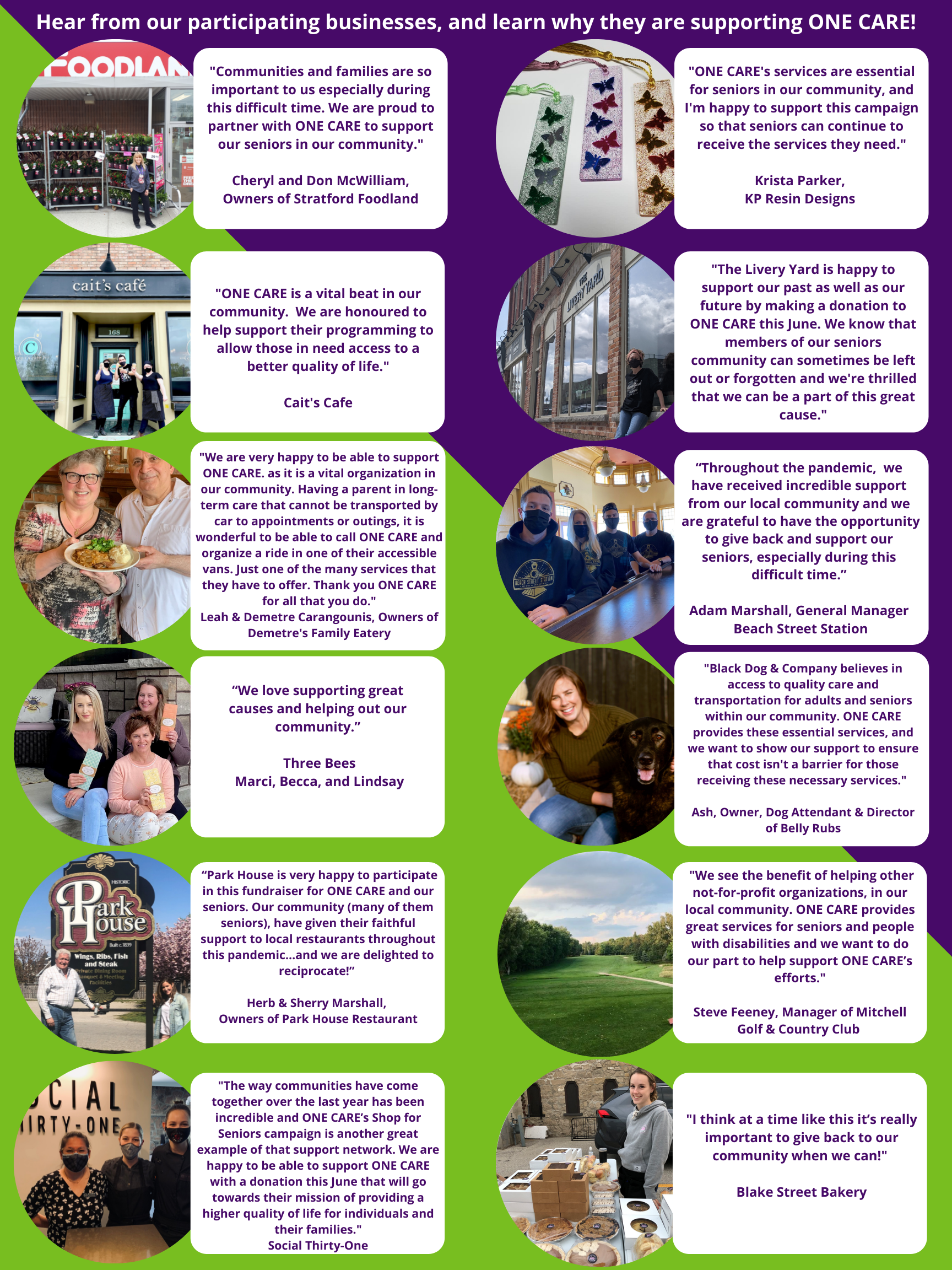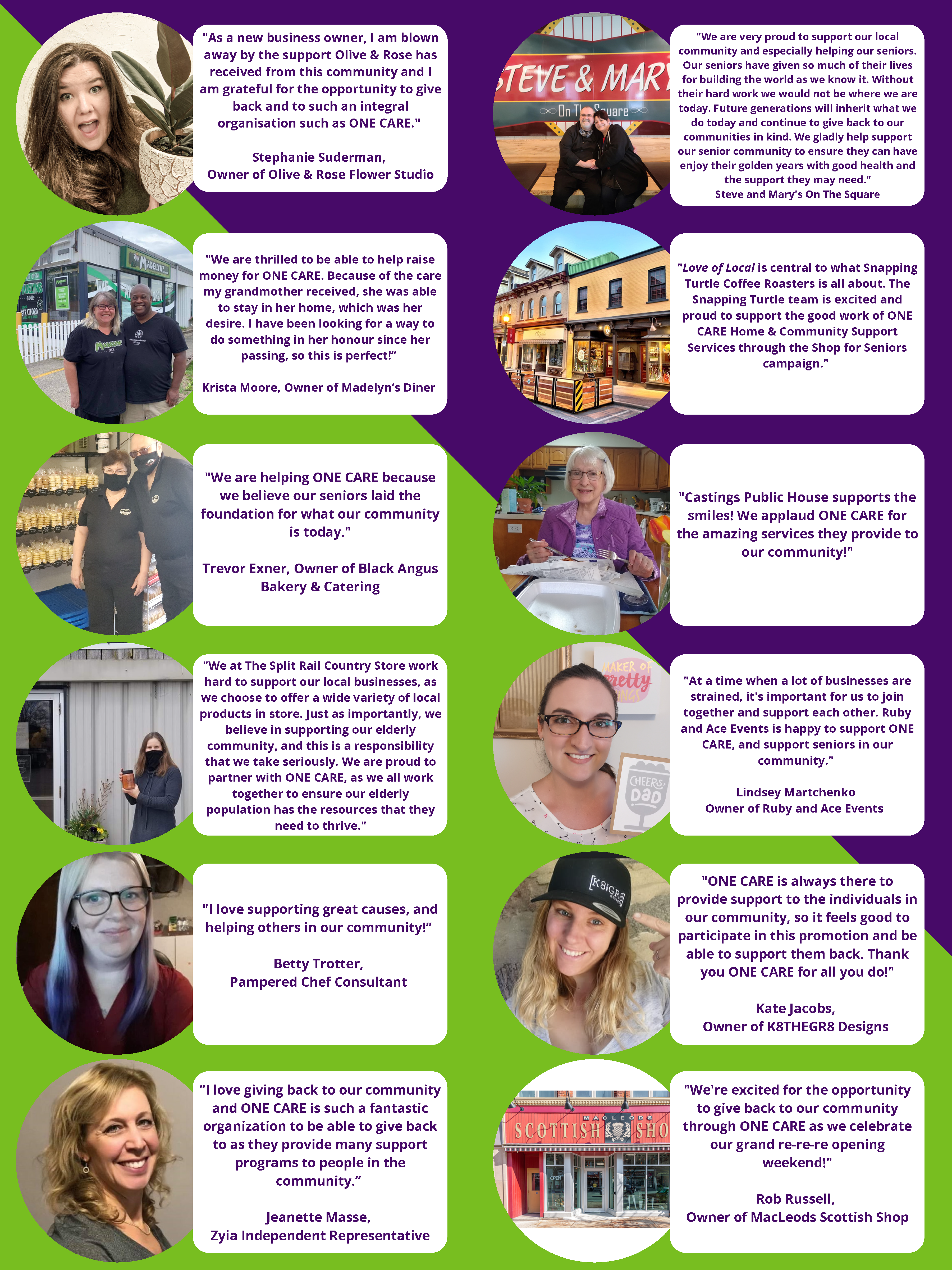 ONE CARE is a community based, charitable organization, offering a wide range of essential services to improve quality of life of seniors and older adults with health challenges, as well as caregiver relief. All donations go directly towards someone in need of subsidized fees in your community and the purchase of essential equipment.