Realtors of the Huron and Perth area are giving back to the community with a donation from Realtors Care Week.During the week of November 18 to 22 realtors from coast to coast rallied to raise awareness and to help share the comfort of home with Canadians in need.
Realtors in Huron and Perth made a generous donation of $1,190 to ONE CARE Home & Community Support Services. Realtor Kathy Dawson noted, "We have a passion to give back to community and seniors' needs are important in this area."
ONE CARE is a local provider of home and community care in Huron and Perth Counties. The agency supports more than 7,000 individuals and their caregivers so that they may have good quality of life as they age at home. Services include Home Care, Respite, Adult Day Programs, Meals on Wheels, Transportation, Exercise and Wellness programs.
"As a not-for-profit charitable organization ONE CARE relies on donations to support the work of our agency and to support seniors and their caregivers. Donations directly support our clients through our Client Subsidy Fund and our Program Equipment Replacement Fund. We are grateful for this donation, as well those from other businesses, service clubs, churches and individuals," said Abigale Lamb of ONE CARE.
Along with providing financial support, local realtors have also supported ONE CARE by volunteering, like delivering Meals on Wheels. Currently, ONE CARE's Meals on Wheels program is in need of volunteers in the Goderich area.  This too is a wonderful way for people to give back to community.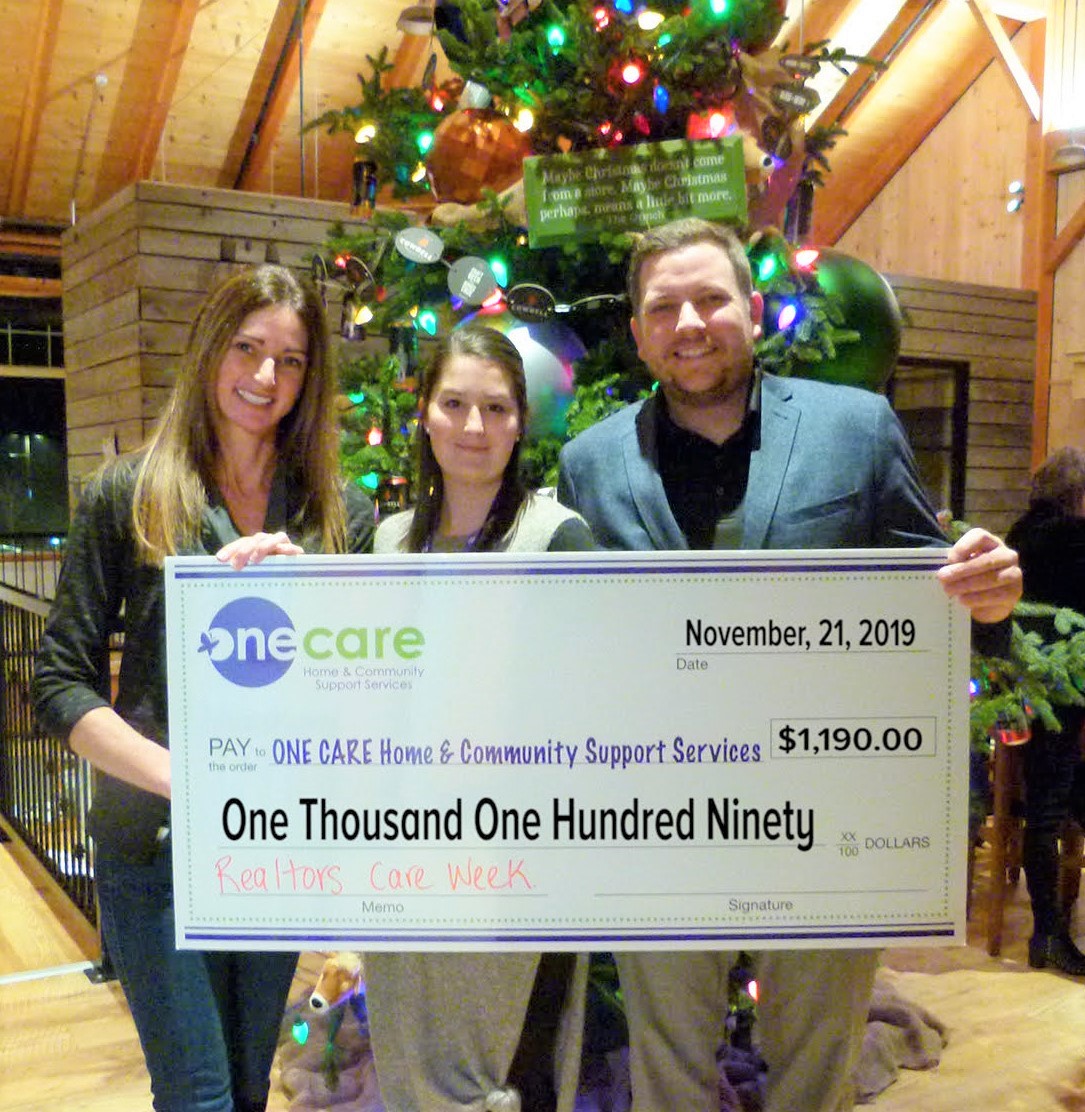 Realtors Kathy Dawson and Jeff Bauer of Homefield Group recently presented a donation of $1,190.00 to ONE CARE. Abigale Lamb, Fundraising Specialist, (centre) of ONE CARE accepted the cheque. The funds raised will be used to support the clients and programs of ONE CARE.