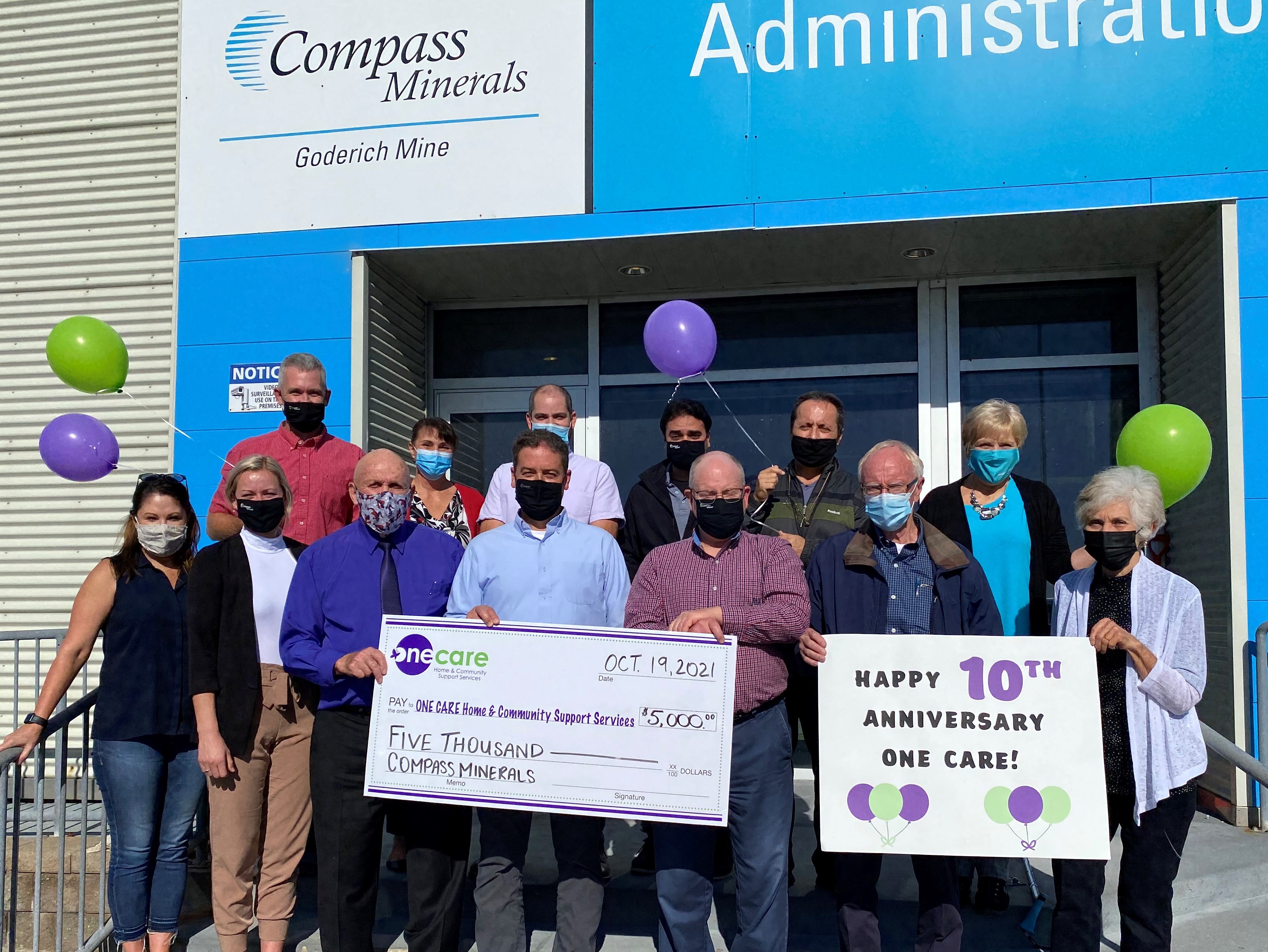 This is an exciting year for ONE CARE Home & Community Support Services as the agency celebrates its 10 year anniversary of supporting seniors and older adults with health challenges in Huron and Perth counties.
ONE CARE has a rich history of providing home care and community programs to thousands of people locally through agencies that date back more than 40 years. This year marks the 10 year anniversary of three community-based, charitable non-profit organizations coming together to form ONE CARE.
"Creating ONE CARE was in response to the changing environment and the understanding that Community Support Services needed to play a different role in supporting the healthcare system," says Kathy Scanlon, Executive Director, ONE CARE. "We needed to change to adapt and be prepared to meet needs differently, and coming together was the first step."
Over the past decade, the agency has made it easier for seniors to access a wide range of essential services like In-Home Personal Support, Meals on Wheels, Wellness & Exercise, and EasyRide Transportation to name a few. They have expanded services across both counties, and have continued to further integrate care to better support the needs of individuals in the community.
"Our community is important to us, and the seniors in our community rely on our services," says Mrs. Scanlon. "With October being Community Support Month, there is no better time to say thank you to our incredible staff and caring volunteers who are delivering essential services to our loved ones in need everyday."
Many community members have shown their support over the last few months through kind messages and donations as ONE CARE celebrates this exciting milestone. ONE CARE relies on the support of generous donations to support the agency and the people they serve. This month ONE CARE completed their largest annual fundraiser, The Grand Parade, which raised over $30,000.
"When we found out ONE CARE was just shy of their fundraising goal with only a few days left in the campaign we wanted to help," says Aileen Pajunen, Human Resources Manager at Compass Minerals in Goderich. "As a proud lead sponsor of this event, we made an additional donation of $5,000 to help ensure ONE CARE can continue providing care to as many individuals in our community as possible."
As our community's population ages, the services offered by ONE CARE will become even more important. Donations help to ensure they can continue to help seniors live independently in their own homes and communities for as long as possible, and reduce the burden on family caregivers and the healthcare system.
The community is encouraged to help ONE CARE celebrate this exciting milestone by submitting a kind message or memory to Hilary Marshall at hmarshall@onecaresupport.ca, or by making a donation through their website at www.onecaresupport.ca.