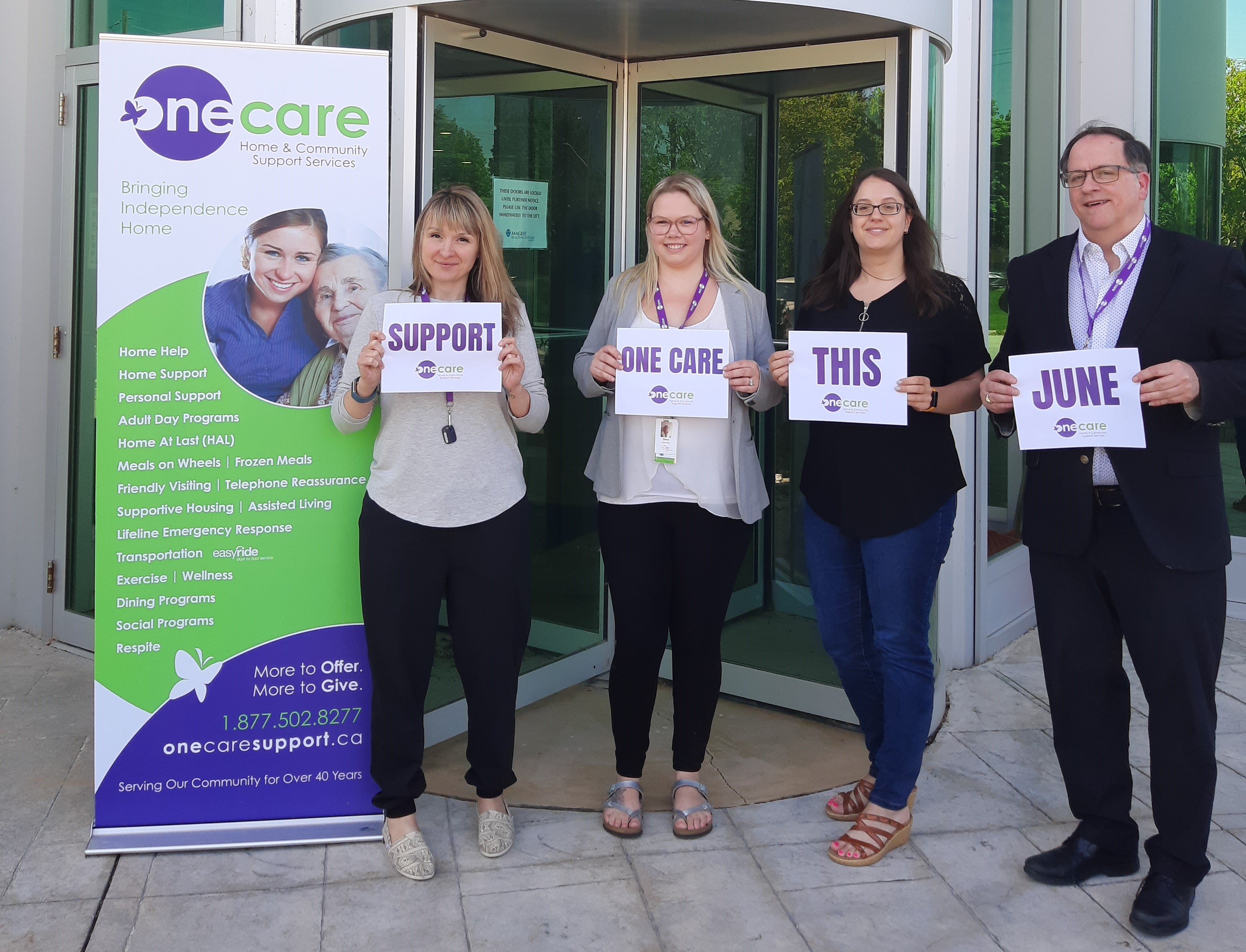 This June, many local businesses are participating in ONE CARE's month-long Shop for Seniors campaign where you can shop, dine and golf locally in support of this essential charity. On various days throughout the month of June, each retail business, restaurant and golf course will be running a promotion and generously donating a portion of their proceeds to ONE CARE. ONE CARE Home & Community Support Services is bringing the community together to support local businesses, and raise funds for seniors and people with health challenges living right in our community.
"We are proud to support ONE CARE's Shop for Seniors campaign for the second year, says Brittany Nigh, Director of Golf Operations at White Squirrel Golf and Country Club. "The services and support that ONE CARE provides to those in need in our community is so important. In a small community, support is vital to continue to provide quality access to care for those in need."
Funds raised through the Shop for Seniors campaign will go directly towards clients in need of financial subsidy, and the purchase and maintenance of essential program equipment and facilities. ONE CARE is dedicated to ensuring cost is not a barrier to receiving the programs and services that clients rely on. Many of these programs and services require equipment, such as accessible vans, and funding does not cover the cost of many of these essential items.
"Caring for people living right here in our community is our priority, and we are so grateful to have so many kind-hearted community members supporting the work we do," says Kathy Scanlon, Executive Director of ONE CARE. "Whether you are a participating business owner, or visiting one of those businesses, you are contributing to someone's wellbeing. As a community, we are stronger together, and this campaign is a way for us to support both our local businesses and those in need"
More than 20 businesses across Huron Perth will be participating in ONE CARE's Shop for Seniors campaign.
"We have had the pleasure of participating in one of the many wonderful programs offered through ONE CARE so we are pleased to participate in this campaign, says Barb Ford, Owner of Queen's Inn in Stratford. "We are so appreciative of the work they do, and the folks at ONE CARE who are committed to enriching the lives of the seniors in our community and offering support to their caregivers. We wish them every success as they continue to be an integral part of the community."
Visit participating businesses and take part in their promotion to support ONE CARE. New this year – when you visit any five participating businesses and submit your receipts, your name will be entered into a draw to win a prize. Details, and a full list of participating businesses can be viewed at www.onecaresupport.ca/shopforseniors or follow ONE CARE on Facebook.