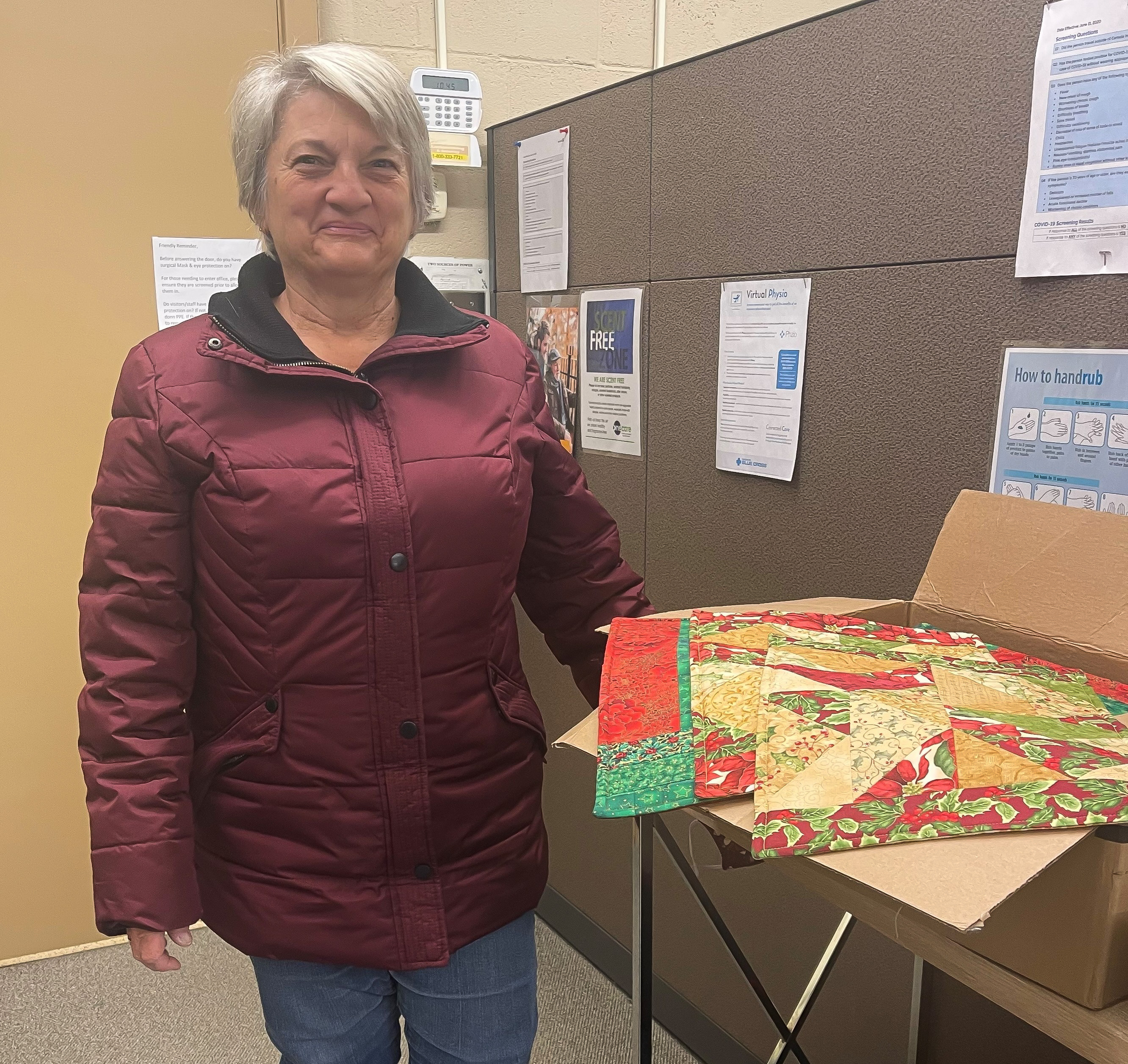 ONE CARE clients in North Huron received a handmade holiday placemat with their Meals on Wheels delivery on December 24th thanks to a very thoughtful and generous donation from a member of our community.
Jean's holiday placemat project was inspired by a group of caring hearts through Oxford County Meals on Wheels. Her hope is that these placemats will bring some joy and a warm thought to someone's day, like it did for her mother. About five years ago, Jean's mother was a client of Meals on Wheels and received a handmade holiday placemat when her meal was delivered one day. She was so excited and pleased with that gesture, and continued to use it for the following years. This stuck with Jean as an idea for something to do here locally.
We are grateful this thoughtful donation and to be part of such a caring community!