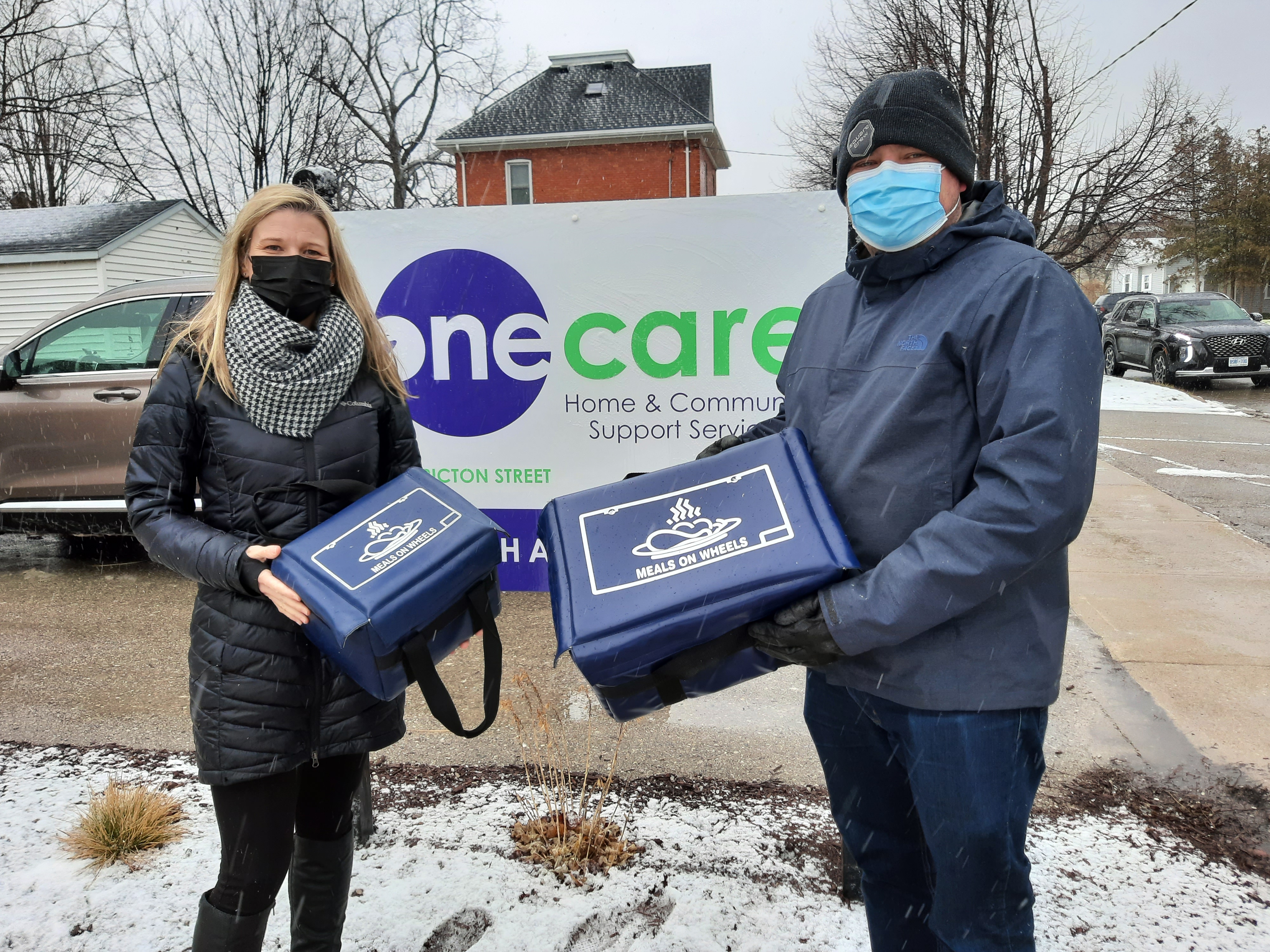 The winter season can be a difficult time for seniors, and with the pandemic, the challenges of loneliness and isolation are even greater. Thanks to kind-hearted volunteers, ONE CARE Home & Community Support Services is able to support local seniors and people with health challenges through a wide range of services. As the demand for their services increases, so does the need for volunteers.
ONE CARE supports thousands of people living right in our community with the help from volunteers who donate their time through essential programs such as Meals on Wheels – a service that is imperative to the independence and wellbeing of seniors who are isolated and people with health challenges. Last year, ONE CARE delivered over 50,000 well-balanced, affordable meals to homes across Huron County and Stratford area. This service would not be possible without the support from local community members, and ONE CARE is in need of volunteers to make meal deliveries in Clinton and Goderich areas.
ONE CARE volunteers include a wide range of people including families, retirees, and business professionals such as real estate agents Erin Wilson of Coldwell Banker and Jeff Bauer of Royal LePage Heartland Realty. Erin and Jeff say they see firsthand the difference ONE CARE's services make to people living right in their community, and know that their delivery also serves as a wellness check, as they may be the only person that client sees in a day.
"We are so appreciative of those local businesses who are supporting their employees to give back to their community by volunteering with ONE CARE", says Kathy Scanlon, ONE CARE Executive Director. "We are happy that our services are able to meet many needs and that, through us, others can also care for people in need. We are grateful to be part of such a caring and thoughtful community."
Volunteering is a great way for businesses to get involved in their community, and ONE CARE encourages workplaces to support their employees by allowing flexibility in their schedule so they can help. Delivering Meals on Wheels over the lunch hour is one example of how they can give back during the work week. To help ensure meals are being delivered to those who rely on this service while the agency recruits volunteers, Huron & Area Search and Rescue (HASAR) has generously stepped in to make deliveries. HASAR also supported ONE CARE back in 2020 at the beginning of the pandemic
when the demand for this service increased significantly. For more information regarding how you can volunteer with Meals on Wheels or other services such as Transportation, Friendly Visiting, or Telephone Reassurance, call 1-877-502-8277 or email volunteering@onecaresupport.ca.